Training. Counselling. Support. Participation in responses.
We are here to accompany you
Our range of services
Choose the type of accompaniment that best suits your needs.
Our training courses dedicated to pre-sales and tender response allow you to strengthen the skills of your teams in pre-sales and tender response. A few examples of the training courses we offer:
Acquiring the basics of pre-sales (2pm)
Qualify and analyze an opportunity (7h)
Developing a relevant and differentiating proposal (21h)
Organize and serenely control the answer (3.5h)
Convincing the client orally (3.5 hours)
Controlling the response to a consultation from A to Z (42h)
Detect the public AOs that interest you (3.5h)
Finally, understanding the specificities of public procurement (7h)
As a partner of the training organisation AC2V / Formagora referenced in Datadock n° 65359, you can, in this capacity, mobilise your OPCO to obtain financing for all or part of your training courses.
Our added value:
We are the only ones to offer training courses dedicated to the pre-sales of complex projects.
Our training courses are provided by pre-sales experts.
You have the choice between catalogue or customised training, inter- or intra-company, in our premises, on your premises or remotely.
Do you need training dedicated to pre-sales or responding to calls for tenders?
We can assist you in implementing or improving your pre-sales approach in various ways: auditing the level of maturity of your approach, analysing your strengths and weaknesses, recommending good practices to be implemented, assistance in organising a pre-sales approach to enable you to position yourself on new business (for example, positioning on fixed-price business for a company initially focused on technical assistance).
Our added value:
We are the only ones to offer methodological advice dedicated to the pre-sale of complex projects.
Our support is provided by experts in pre-sales and in the business sector concerned.
We define together the rhythm and the mode of accompaniment adapted to your needs.
Do you need support in the implementation or improvement of your pre-sales process?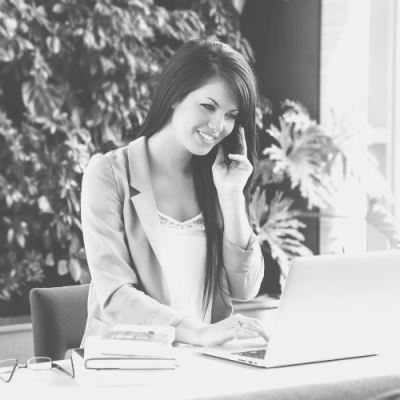 We offer users of the Bee4win application assistance to take into account both their questions about using the application and their suggestions for evolution or addition of new features. The possible anomalies detected at this time are immediately taken care of by our development team and their correction planned in future updates according to the severity of the problem.
Our added value:
Our support is provided by people who are both users and participants in the development of the application.
We can be reached by phone and email, and are committed to taking your support requests into account as soon as possible.
The needs corresponding to new functionalities are analysed in committee once a month and the selected evolutions are integrated into our product roadmap.
Need a reactive support for the use of the Bee4win application?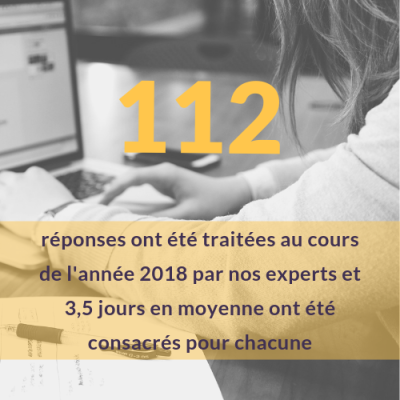 PARTICIPATION IN YOUR RFPs
We can participate in your responses to calls for tenders to enable you to manage your peak loads. In this way, you avoid NOGOs due to lack of availability of resources. Our areas of expertise cover most IT architecture and development technologies as well as different forms of organization (custom development, TMA, MCO, service center, V cycle or Agile method, ...) and all types of markets. We can also intervene for services to steer your responses (bid management).
Our added value:
We are the only French company specialising in the outsourcing of complex pre-sales works
Our services are provided by pre-sales experts who are also experts in the relevant business field: this outside expert view contributes to the improvement of your offer.
Unlike an employee who may sometimes communicate your proposals to a competitor when he or she leaves your company, we undertake never to disclose your information or reuse part of your proposals for competing offers and to ensure the protection and confidentiality of the sensitive information to which we have access.
Need to outsource part of your pre-sales due to lack of resources?
Bee4win pioneer of pre-sales service
Until now, there was no method or training to industrialize its pre-sales approach and train its pre-sellers, Bee4win has done it! Our experts have developed a methodology combining a standard approach, a set of best practices and feedback from many pre-sellers to enable companies positioning themselves on complex pre-sales to gain maturity in the pre-sales process and thus be able to optimize their chances of winning business while being more productive. The services we offer are based on this methodology to enable you to benefit from it.